Pork Wiener Schnitzel (Viennese Cutlet)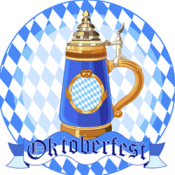 Approximate Prep Time: 10 minutes
Approximate Cook Time: 20 minutes
Serves: 4

Print Version


INGREDIENTS

From Weiss Meats:
4 pork cutlets pounded to 1/4 inch thickness

From Your Grocer:
1/4 c. flour
1/4 tsp. salt
1/2 c. bread crumbs
2 beaten eggs
Oil for frying

PREPARATION


Pound the meat evenly to 1/4 inch thickness
Set up 3 shallow dishes. Place the flour and 1/2 teaspoon salt in one and breadcrumbs in another. Beat eggs well and place in the third dish.
Heat at least 1/4 inch of oil in the pan to 280°F.
Dredge one cutlet at a time in flour, until covered, shaking off any excess.
Dip in egg to coat, and let the excess to drip off for a few seconds.
Roll quickly in the breadcrumbs until coated, but do not mash the meat into the breadcrumbs. Do not press the bread crumbs into the meat - crust should adhere loosely around the schnitzel.
Place cutlet immediately in the pan with the hot oil.
Avoid overcrowding the pan so the breaded cutlets float in the oil. This will prevent the breading from absorbing too much oil and also allows the breading to puff up, becoming light and crispy.
Fry the schnitzel for 5 minutes per side.
Turn them over once and fry until both sides are golden brown (about 5 minutes per side).
Remove from pan, and place on a plate covered with paper towels to absorb any excess oil.
Serve on a plate with lemon slices.
Reviews
Write Review
Your Name:
Your Review:
Note:

HTML is not translated!
Rating:
Bad
Good
Enter the code in the box below: